About Dhake Industries
Dhake Industries was established in 1979, in Plymouth, MI. A few years ago, young B.G. Dhake, chief chemist at a major paint company, created many patentable paint formulas. Unfortunately, neither his achievements nor his abilities were recognized. Because he had the drive, the knowledge, the experience and the desire, he knew it would be a wise idea to start his own company. A company whose focus was on the customer. A company where quality, innovation and customer care were not just buzzwords. In his mind, this was the only way to do business.
B.G.'s son, Arjun, a chemical engineer with a Master's in Business Administration, is now the second generation involved in the management and operations of Dhake Industries as Vice President of Technology and Business Development. Dhake Industries continues to grow, becoming a leading global supplier of interior and exterior automotive coatings – approved for more specifications than most other manufacturers for all the major automobile OEMs.
Since then, we have become a leading supplier of specialty paint and coatings for engineered plastics all around the globe. We offer a magnitude of products with unsurpassed quality, and at favorable prices. We are where you are, anywhere in the world, ready to meet any need you may have.
Because of our extensive focus on innovation and technology, along with our ability to respond quickly due to our global presence we are considered to be the leader in our field. We are approved for more specifications than most automobile OEM manufacturers.
If you are having a hard time finding a manufacturer who is able to meet your special needs, or is not approved for a specification you need, call us today We have the solutions you seek.
If we don't have the product you are looking for, we will develop it – and will provide you a fast turnaround.
---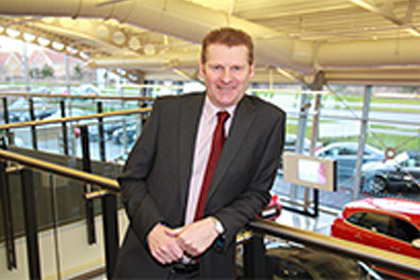 Meet the Dhake Team
Our executive level staff has over 200 years of combined automotive experience. As a result of this vast array of experience and industry knowledge, it is a part of our culture to understand customer needs that provides the highest level of quality and customer service in order to offer the customer the highest value.
Meet the President and CEO
B.G. Dhake has degrees in Chemistry and Chemical Engineering. His son, Arjun Dhake holds a degree in Chemical Engineering and a Masters in Business Administration. These two men are the reason Dhake Industries has such a strong technological foundation. They are also why the company continues to grow strategically throughout the world. They understand what automobile OEMs need and they know how to meet those needs.
B.G. and Arjun Dhake strive to maintain sound principles by continuing to focus on excellent products, services and customer care. They recognize developing long-term relationships is key to the success of their partners.
ISO 9001:2008
This certification is an international quality management standard which provides a framework to manage one's business and to ensure a philosophy of continual improvement in all aspects of a business.
Involving top management, this certification facilitates customer focus and ensures sustained customer satisfaction by producing quality products, delivering outstanding services and providing caring customer support. These systems are continually improved upon, which increases the company's effectiveness and efficiency.
---
What our Partners Say
I just wanted to take a minute and send you a short note thanking you for your quick turn around and the professionalism with which your team handled getting us [our requirements]."

- Lear Corporation
Minority Supplier Certified
If you are interested in immediately increasing your minority sourcing from a true high-quality certified minority company, call us today.